SCOE 21CSLA Leadership Development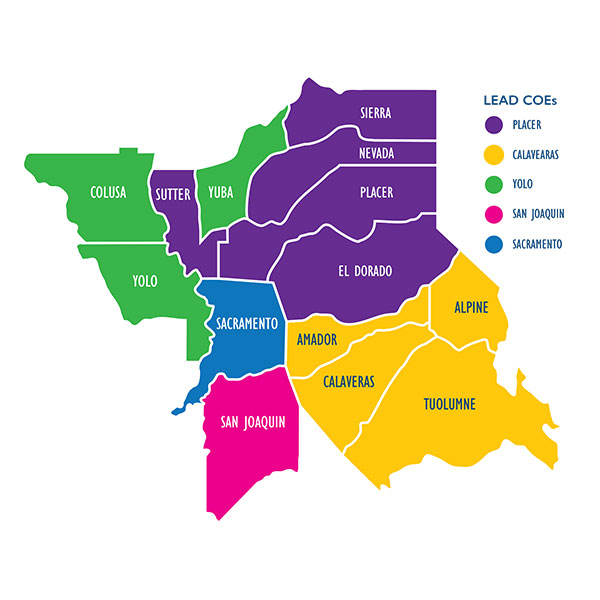 The Sacramento County Office of Education (SCOE) is offering three exceptional professional learning opportunities for central office, site, and teacher leaders. These strands are made possible through the 21st Century California School Leadership Academy (21CSLA).
SCOE 21CSLA is designed to support leadership development, helping to build the skills, knowledge, and capacity of the leaders who serve the 14 counties in the 21CSLA and the Placer-Sacramento Region. Participants include:
Teacher Leaders: Teachers who primarily work outside of the classroom to support other teachers (instructional coaches, TIC/TOSA, department/committee chairs, coordinators, etc.)
Site Leaders: Principals and co-administrators (assistant/vice principals, deans, counselors, etc.)
Central Office Leaders: Certificated and classified district and county office administrators (superintendents, asst./assoc. superintendents, directors, coordinators, program specialists, etc.)
Professional Learning Strands
SCOE 21CSLA is offering three separate professional learning strands at no cost to participants between September 2023 and June 2024. Each strand is designed to support leaders in planning and implementing programs, practices, and procedures that will help them create more equitable outcomes and meet the needs of all students.
The SCOE School of Education is committed to diversity and inclusion through the intentional recruitment and support of educators with diverse ethnicity and backgrounds representative of our region.