SCOE 21CSLA: Leadership Coaching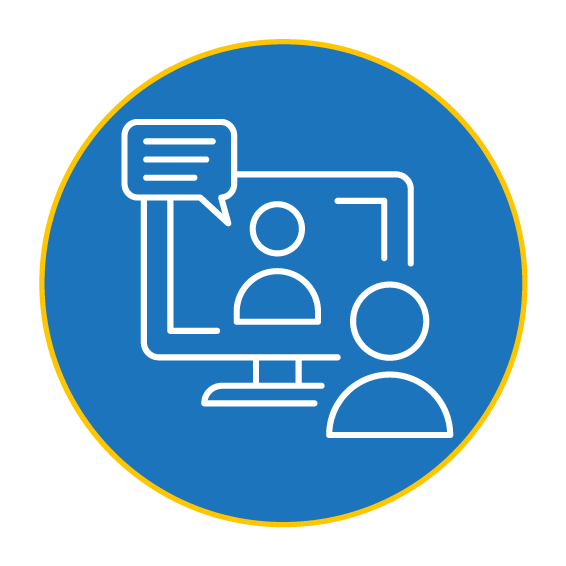 The SCOE 21CSLA Leadership Coaching strand is designed to support and develop leadership capacity. Coaching is individualized, job-embedded, and research-based, supporting leaders in reaching their highest potential. Participants collaborate with a leadership coach, enabling them to focus on their strengths, opportunities, and professional aspirations and goals. They will engage in ongoing dialogue, feedback, and opportunities for reflection.
Outcomes
Plan and implement programs, practices, and procedures to create more equitable outcomes and meet the needs of all students
Build capacity to achieve professional and organizational goals
Enhance the ability to cultivate a culture of reflection and continuous improvement
Deepen skills of collaboration and  problem solving
Meet challenges and opportunities efficiently and effectively
No cost for participants committed to engaging in 25 hours of leadership coaching during the 2022–23 academic year. Applications are currently being accepted. Apply now!
Delivery Format
Participants will receive 25 hours of job-embedded, confidential coaching between January 2023 and June 2023. Coaching will be delivered through both a virtual and in-person format. Dates and times will be mutually determined by the participants and coaches.
Participants
Leadership Coaching is available to Teacher Leaders (who primarily work outside of the classroom supporting other teachers or site/district programs), Site and Central Office Leaders (holding a Clear Administrative Services Credential).
For more information, email scoe21csla@scoe.net.
The SCOE School of Education is committed to diversity and inclusion through the intentional recruitment and support of educators with diverse ethnicity and backgrounds representative of our region.