2019 Novel Coronavirus (COVID-19)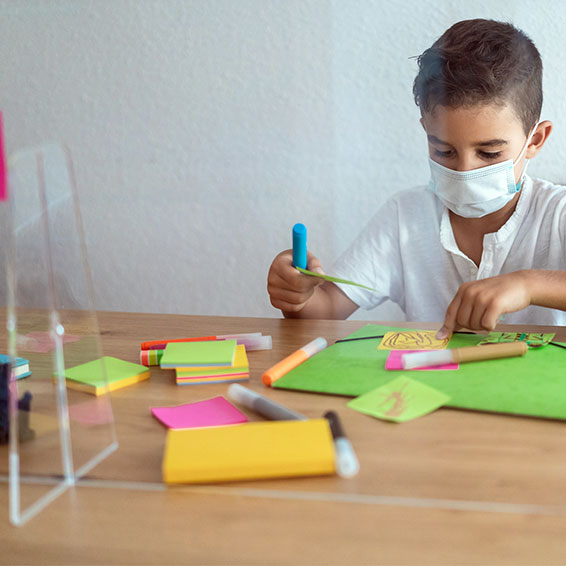 Coronaviruses are a large family of viruses that cause symptoms of colds. However, the 2019 coronavirus is a "novel" (new) virus that originated in China in late 2019 (hence the name: 2019 Novel Coronavirus). Until recently, this strain of coronavirus only circulated among animals. It has now spread to humans and is spreading between humans. The abbreviated term for the new coronavirus is COVID-19.
Status of School Districts in Sacramento County
The Sacramento County Office of Education (SCOE) is working with Sacramento County Public Health (SCPH) to provide students, families, and the public with the most accurate and up-to-date information regarding the COVID-19 situation in Sacramento County. All districts are following guidance from the Centers for Disease Control and Prevention (CDC) and SCPH to keep students and staff safe and healthy, and reduce the spread of rumors and misinformation.
For the latest information, families are encouraged to visit their local school district's website, the SCPH webpage dedicated to COVID-19, or the CDC website.
Current Understanding of COVID-19
COVID-19 symptoms may include fever or chills, cough, shortness of breath, fatigue, body aches, headache, loss of taste or smell, sore throat, runny nose, nausea or vomiting, and diarrhea. (Some people have fewer or no symptoms.)
The virus is highly transmissible and is most likely from droplets (coughing and sneezing).
It is believed the virus can be spread by people who do not know they have the disease.
Symptoms may appear 2–14 days after exposure.
Individuals should call their healthcare provider for medical advice if they think they've been exposed.
For patients who are more severely ill, hospitals can provide supportive care.
The CDC recommends covering your mouth and nose with a mask when around others, staying at least 6 feet away from others, avoiding crowds and poorly ventilated spaces, and washing your hands often.
Vaccinations
Vaccination against the virus has begun. Because supplies are initially limited, SCPH lists which groups are eligible for vaccination in Sacramento County. The CDC offers recommendations for those who have received their vaccination, saying that vaccinated people should continue to follow the same protective guidance as those who have not yet received a vaccination.
Resources
COVID-19 Virus
Information on this virus and how to control its spread may change in the following days and weeks. Follow the SCOE and local school district websites, along with these resources, for up-to-date, accurate information:
Education Resources/Remote Learning
Related SCOE News Articles
Last Modified: 3/4/2021