Senior Extension Program (SEP)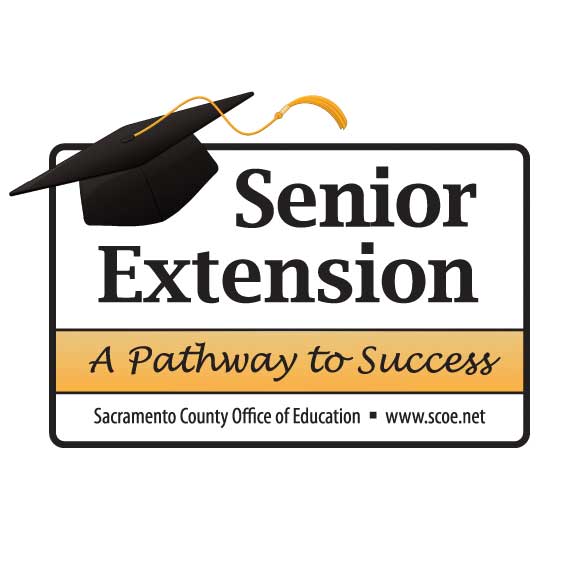 Many high school students have unstable living arrangements, children to care for, and/or job requirements. Even though the students want to complete their high school education, they are at risk of not graduating because of these other responsibilities.
To meet the needs of these individuals, the Sacramento County Office of Education (SCOE) utilizes local school district partnerships and referrals to offer the Senior Extension Program (SEP). Young adults, ages 17–21, who need a very flexible model may enroll, and the program is tailored to each student's specific needs. Each of SCOE's Community Schools sites serves as a hub for SEP.
Class Scheduling Options
Modified class schedule and/or independent study with designated time slots (M–F, 7:30 a.m.–3:30 p.m.) for access to teachers, counselors, probation, transition specialist, and career technical education
Home visits for those with transportation and childcare issues
The Senior Extension Program allows students to extend the amount of time they can remain in high school, with the goal of increasing graduation rates. Additionally, with a more personalized approach and staff to address their individual needs, students are more likely to complete high school and transition to college, military service, or the workforce.
Senior Extension Program Sites
Cordova Lane
Elinor Lincoln Hickey Jr./Sr. High School
Nathaniel S. Colley, Sr. High School
North Area Community School
(Services are also offered in Galt.)
Services
Contracted learning with a flexible schedule
Home visits
High school diploma and GED/HiSET
Workplace visits
Job readiness and career exploration
College preparation
Public transportation
Academic and career counseling
Anger management, AOD, and family/trauma counseling
Homeless services and transition to independent living
Childbirth and parenting resources
Access to probation and community service