Adult Re-Entry Programs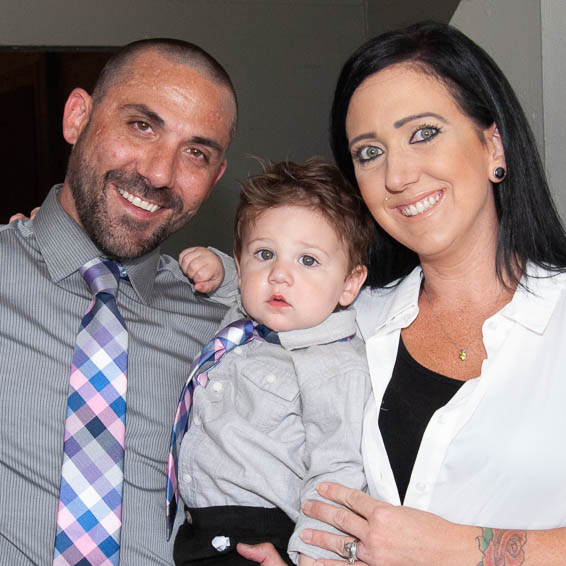 The Sacramento County Office of Education (SCOE) Adult Re-Entry programs are designed to assist those who are re-entering the community from prison and jail. With both in-custody and out-of-custody sites, the programs are designed using industry best practices that address criminogenic needs and client risk levels in a safe, welcoming, and inclusive environment.
The SCOE programs are designed to provide a heavy dose of cognitive–behavioral programming, academic support, job readiness, vocational training, and treatment areas through the best practices of evidence-based programming. Additionally, the programs provide supportive services that assist with the stability of one's current reality, (such as transitional housing, benefits screening, child support workshops, bus passes, etc.). All services are provided on-site in a "one-stop-shop" format. The knowledgeable case management staff is committed to improving outcomes for clients and their families.
Services are available to clients and their families during the often overwhelming transition from custody to community. Clients are referred to the program by their supervising agency (parole, probation, sheriff), and we work collaboratively with the client, their family, and their supervising officer to ensure long-term success. It is the client's long-term success that, over time, has the most impact on the stability of the person, the family, and ultimately the community. As a result, the impact on public safety is ultimately demonstrated by recidivism outcomes.
Programs and Services Offered
A wide variety of cognitive, behavioral, and evidence-based life skills, treatment, education, and employment programs are offered. SCOE's re-entry programs augment intensive individualized case management with group instruction.
Life Skills
Trauma
Substance Use Treatment
52-Week Domestic Violence Intervention
DUI Program
HiSET/High School Equivalency
Anger Management
Parenting
Job and Career Readiness
Transitional Housing
Transportation Assistance
Criminogenic Needs and Risk Level Assessment
Individualized Case Planning
Community Referrals
Eligibility
Clients are referred by their supervising agent/officer. Parolees in Sacramento, Yolo, Yuba, and Placer Counties are eligible. In Yolo and Placer Counties, probationers and county jail inmates are eligible as determined by their probation officer or jail staff. A referral from the client's supervising parole agent, probation officer, or jail staff must be received prior to enrollment. Intakes are done on a weekly basis and class enrollment begins immediately.
Program Sites
Sacramento Community Based Coalition (SCBC)
10170 Missile Way, Mather, 95655
MAIL: P.O. Box 269003, Sacramento, CA 95826-9003
Natalya Edwards, Project Specialist
(916) 228-3377
Yolo Day Reporting Center (DRC)—West Sacramento
3680 Industrial Boulevard, Suite 100H, West Sacramento, CA 95691
MAIL: P.O. Box 269003, Sacramento, CA 95826-9003
Brandee Brewer, Project Specialist
(916) 995-7403
Yolo Day Reporting Center (DRC)—Woodland
2780 E. Gibson Road, Woodland, CA 95776
MAIL: P.O. Box 269003, Sacramento, CA 95826-9003
Brandee Brewer, Project Specialist
(916) 995-7403
Placer Re-Entry Program (PREP)—Auburn
1915 Grass Valley Highway, Suite 400, Auburn, CA 95603
MAIL: P.O. Box 269003, Sacramento, CA 95826-9003
Christi Fee, Coordinator
(916) 543-7453
Placer Re-Entry Program (PREP)—Roseville
10810 Justice Center Drive, Roseville, CA 95678
MAIL: P.O. Box 269003, Sacramento, CA 95826-9003
Christi Fee, Coordinator
(916) 543-7453
Placer Re-Entry Program (PREP)—Tahoe Vista
7252 North Lake Boulevard, Tahoe Vista, CA 95148
MAIL: P.O. Box 269003, Sacramento, CA 95826-9003
Christi Fee, Coordinator
(916) 543-7453
Yuba/Sutter Day Reporting Center (DRC)—Marysville
120 5th Street, Marysville, CA 95901
MAIL: P.O. Box 269003, Sacramento, CA 95826-9003
Pete Smith, Project Specialist
(916) 807-4839