Capitol Area Regional Technical Assistance Center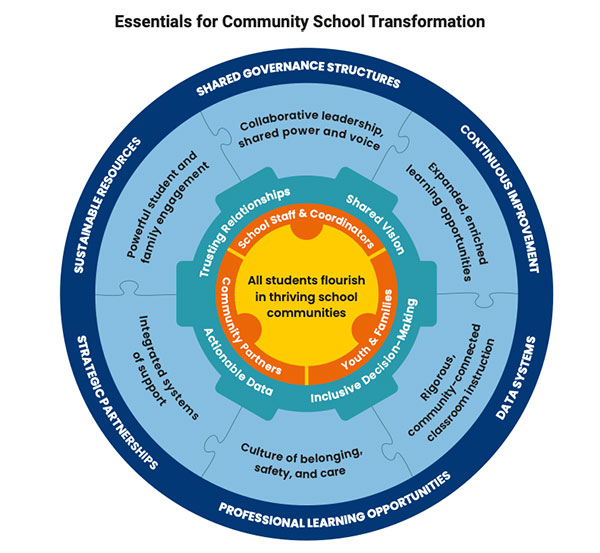 Background
A community school is a type of school that focuses on the well-being of students as a whole. It involves collaboration between the school, teachers, students, and families, as well as community agencies and local governments. The goal is to improve student outcomes by combining academics with health services, social support, youth development, and community involvement.
In California, the Department of Education is implementing the California Community Schools Partnership Program (CCSPP) to address educational disparities. The Sacramento County Office of Education (SCOE) and Placer County Office of Education (PCOE) are leading the Capitol Area Regional Technical Assistance Center (R-TAC) for the program, which includes twelve county offices of education: Alpine, Colusa, El Dorado, Nevada, Placer, Sacramento, San Joaquin, Sierra, Solano, Sutter, Yolo, and Yuba.
In collaboration with three non-profit organizations, the Capitol Area RTAC is developing high-quality professional learning and technical assistance to support community schools in the region:
These organizations will provide customized assistance and partnerships through consultation, training, coaching, and capacity building to improve educational systems at the county, district, and school levels.
---
What is a Community School?
A community school is a place where students and families are at the center of a supportive learning environment. The school focuses on transforming its teaching methods and systems, creating meaningful connections with families and community partners, and fostering inclusivity and a sense of belonging. The goal is to inspire higher achievement and positive youth development.
Please note that these community schools differ from the Community School alternative education program for students who have been expelled or referred by Sacramento County Probation.
---
Capitol Area R-TAC Vision
The vision for the Capital Area RTAC is for schools in the region to embrace the community school approach as a way to improve their teaching and learning practices and create schools where students, families, and community partners are meaningfully connected. By leveraging the California Community Schools Partnership Program, schools across the region will make a positive impact in the communities they serve.
---
 R-TAC Team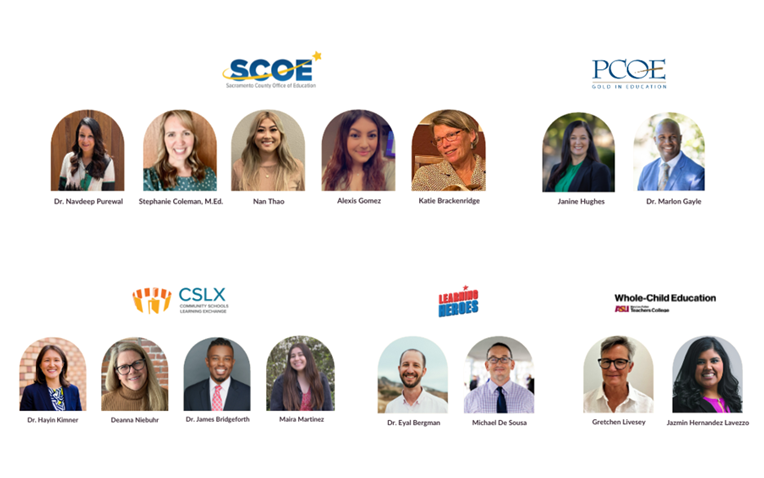 ---

Capitol Area R-TAC Learning Opportunities 
---
Community School Resources & Tools
These are case studies of schools with practices that align with Community Schools
Family Engagement Resources
Whole-Child Design Resources
---
Capitol Area R-TAC County Office Points of Contact
| | | | |
| --- | --- | --- | --- |
| County | Person | Title | Email |
| Alpine | Jamie Phillips | Director of Innovation and Student Services  | |
| Colusa | Jennifer Wayman | Director of Student Support and Outreach | |
| El Dorado | Melissa Kistler | Director of District and Program Support | |
| Nevada | Sarah Morgan | Community School Coordinator | |
| Placer | Janine Hughes | Coordinator, Community Schools and Integrated Supports | |
| Placer | Marlon Gayle | Coordinator, Community Schools, and Academic Supports | |
| Sacramento | Navdeep Purewal | Director, Community School Initiatives | npurewal@scoe.net |
| San Joaquin | Bri Carroll | Director, Continuous Improvement and Support | bcarroll@sjcoe.net |
| Sierra | James Berardi | County Superintendent and Downieville Principal  | |
| Solano | Jas Bains Wright | Coordinator, Community Schools Partnerships and Initiatives  | |
| Sutter | Kristi Johnson  | Senior Director, Educational Services | |
| Yolo | Gayelynn Gerhart | Director, Special Projects | |
| Yuba | Nina Martinez | Director, Community School | |