California Preschool Instructional Network (CPIN)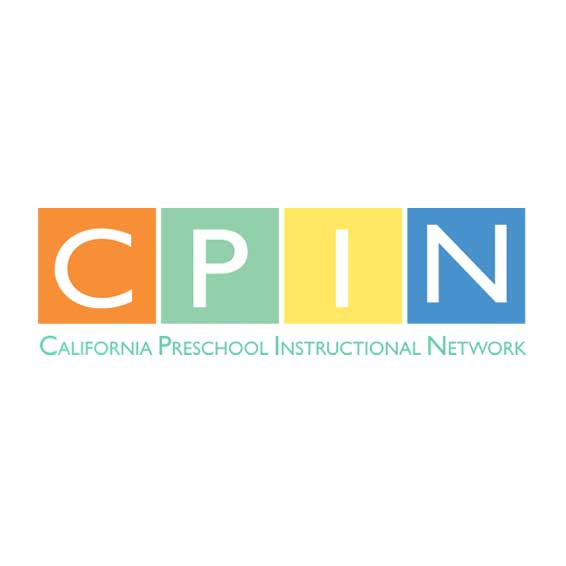 The California Preschool Instructional Network (CPIN) provides high-quality professional learning for preschool and transitional kindergarten (TK) administrators and teachers that highlights current research-based information, resources, and effective instructional practices which are focused on preparing children to flourish in early childhood and succeed in elementary school and beyond. CPIN is funded by the Early Care and Learning Division (ECLD) of the California Department of Education (CDE) and is organized in eleven regions as designated by the California County Superintendents Educational Services Association.
The Sacramento County Office of Education (SCOE) serves as the Local Education Agency (LEA) for CPIN. Each regional team utilizes the California Preschool Learning Foundations, California Preschool Curriculum Frameworks (volumes 1, 2, and 3), and other CDE publications and resources to provide professional learning, as well as on-site technical assistance/support for administrators and teachers. Fee-based professional learning, designed specifically for TK administrators and teachers, is offered.
Capital Service Reg​​ion CPIN Network
Within the ten-county Capital Service Region of Northern California, CPIN regional network meetings for preschool and transitional kindergarten administrators, along with teacher professional learning, are provided by SCOE staff specializing in early childhood and special education, and multiple language learners. The CPIN regional team provides direct program support designed to enhance the quality of preschool programs. Support includes teacher professional learning, training and technical assistance, classroom observation, and on-site support.
Priority Criteria
On-site support focused on preschool sites that feed into low-performing or Title I schools. If the site is in a Quality Counts California (QCC) County, the preschool program participating in the QRIS will be given priority to receive CPIN on-site services.
Programs participating in their local QCC in tiers 3 or lower.
CDE publications and resources are utilized to guide CPIN professional learning, technical assistance, and on-site teacher support. CDE initiatives and the Early Learning and Development system of tools include the California Preschool Learning Foundations Volumes I, II, and III, Curriculum Framework Volumes I, II, and III, Preschool English Learners Resource Guide (PEL), and other CDE approved resources.
Visit the Sacramento County Early Learning Department website for more information on this program and other resources for early learning professionals.
Partners​​
California Institute on Human Services, Sonoma State University