California State Seal of Civic Engagement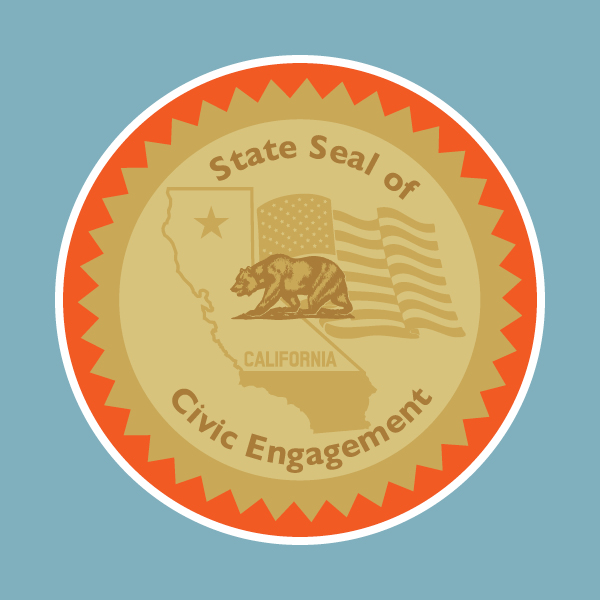 The California State Board of Education has adopted general criteria and guidance for education agencies to begin awarding the State Seal of Civic Engagement. California students must demonstrate excellence in civics education and participation, and an understanding of the United States Constitution, the California Constitution, and the democratic system of government.
The Sacramento County Office of Education (SCOE) is currently developing criteria for students who attend SCOE-run schools. Qualified SCOE students are expected to be recognized starting with the 2023–24 school year.
State Qualifications
California has defined five qualifications students must meet to earn the State Seal of Civic Engagement. It is up to local education agencies to define eligibility based on their own, local contexts. In general, students must:
Be engaged in academic work in a productive way;
Demonstrate a competent understanding of the United States and California constitutions; functions and governance of local governments; tribal government structures and organizations; the role of the citizen in a constitutional democracy; and democratic principles, concepts, and processes;
Participate in one or more informed civic engagement project(s) that address real-world problems and require students to identify and inquire into civic needs or problems, consider varied responses, take action, and reflect on efforts;
Demonstrate civic knowledge, skills, and dispositions through self-reflection; and
Exhibit character traits that reflect civic-mindedness and a commitment to positively impact the classroom, school, community, and/or society.
Resources