Gary K. Hart Resiliency Scholarship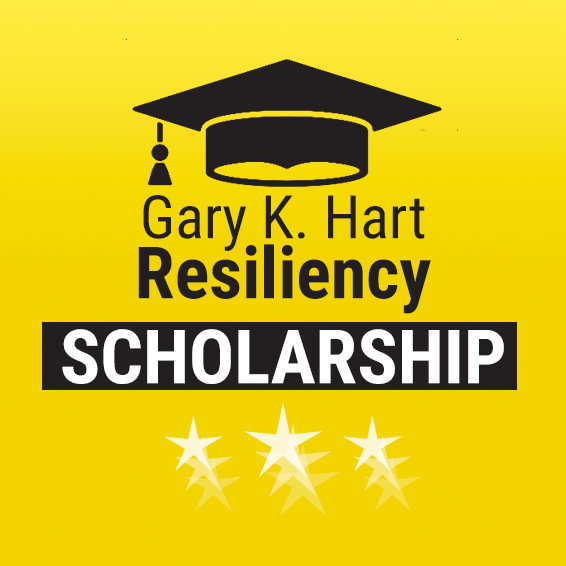 The Gary K. Hart Resiliency Scholarship was created to recognize Sacramento County Office of Education (SCOE) students who have demonstrated determination and resilience in overcoming obstacles, helping support them as they pursue post-secondary education or vocational training.
Students enrolled in SCOE programs face significant challenges and require additional services to support their academic, social, and emotional growth. These SCOE students demonstrate extraordinary tenacity and perseverance in overcoming personal obstacles as they complete their education and advance their futures. That's why, in 2020, through the leadership of the Sacramento County Board of Education, SCOE created the Resiliency Scholarship for students attending Leo Palmiter Jr./Sr. High School or SCOE Court School, Community School, or Senior Extension programs. A committee comprised of Board trustees, community leaders, and SCOE staff representatives administers the scholarship fund.
Scholarships enable students who have graduated from SCOE programs to pursue educational opportunities and vocational training beyond high school. Scholarships are currently for $1,000, though the goal is to increase the awards as funding allows. The recipients are also matched with mentors to help support them as they navigate their post-secondary education and/or vocational training.
How to Donate to the Scholarship Fund
For checks, please print and include a donation form, which includes mailing instructions. For electronic donations, please use the "donate" button below.
Donations to the Gary K. Hart Resiliency Scholarship Fund are tax-deductible under U.S. Internal Revenue Code § 170(c). SCOE will send you a letter of acknowledgment within 30 days of receipt of your donation. SCOE's tax identification number is 94-6002536.
About Gary Hart
SCOE's Resiliency Scholarship has been named in honor of Gary K. Hart (1943–2022), who served as California Secretary of Education, a California State Assemblymember, and a California State Senator. A former teacher, Hart had a lifelong commitment to public education with much of his legislative work focusing on support for K–12 and higher education. In 1992, he authored a bill that allowed the creation of California's first public charter schools. Other state legislation created the Peer Assistance and Review program for teacher development, established the 180-day school year, and set the minimum number of minutes in the school day. Hart also sponsored legislation advocating for rigorous enforcement of the federal Title IX civil rights law in California public schools and higher education. In 2009, with support from SCOE, Hart launched the Capitol Tours Program, a series that taught about the legislative and judicial process, as well as the history of the state capitol.
How to Apply
SCOE students should contact their school principal for application information and scholarship application forms.
Scholarship Recipients